WELCOME

TO
INDIANA PSYCHOLOGICAL ASSOCIATION
---
---
COVID-19 Resources & Updates
APA Actions March 31, 2020
APA Practice Update Newsletter March 27
APA: Pandemics - Tips and Tools
APA: Advice for psychology supervisors and trainees on caring for patients during the COVID-19 crisis
ACA: Compilation of COVID-19 Resources
CDC: Coronavirus Disease 2019 (COVID-19)
CDC: Coronavirus Disease 2019 (COVID-19) Manage Anxiety & Stress
CCTC: Statement on specific guidelines for training during the pandemic
IPA: April 2020 Student Newsletter - Special COVID-19 Resources Edition
IPA: Updates as of 4/1/2020
ISDH: 2019 Novel Coronavirus (COVID-19)
National Register: Compilation of scholarly resources for COVID-19 updates
WFYI: Wed. 3/18/2020, "The New Normal" Podcast: IPA members Dr. Julie Steck and Dr. Sandra Burkhart were guests on the show "ALL IN," commenting on the psychological implications of this COVID-19 scenario we all face.
Just Security: Moral Courage in the Coronavirus: A Guide for Medical Providers and Institutions
The Trust: Guidance for Practitioners: Coronavirus (COVID-19)
Federation of State Medical Boards (FSMB): States Waiving Licensure Requirements in Response to COVID-19

Self Care
15 ways to practice self-care in the time of coronavirus
Counseling Today: Taking care of yourself as a counselor
Society for the Advancement of Psychotherapy: Distress, Therapist Burnout, Self-Care, and the Promotion of Wellness for Psychotherapists and Trainees
PsychCentral: Therapists Share Their Favorite Meaningful Self-Care Tips
How to Prevent Burnout
15 Self Care Ideas During COVID-19
How to Cope When the World Has Been Cancelled
TEDx Talk: Self Care to Communities of Care
National Register: Sustaining Ourselves in Challenging Times: Ethical and Risk Management Perspectives Webinar 4/10/2020

Resources for Clients (Children)
National Children's Traumatic Stress Network material
CDC: Talking with children about Coronavirus Disease 2019: Messages for parents, school staff, and others working with children
BrainPOP (for younger children): Activities for Children and Coronavirus Education
NPR Cartoon (for older children): Just For Kids: A Comic Exploring The New Coronavirus
Meehan Mental Health Services: Telemental Health and Children: 20 Free Minimal Supply Activities
ACA: Resources for Clients

Telepsychology Resources
National Register: "Pragmatics of Telepsychology Practice in the Age of COVID-19" Webinar (link to 3/20/2020 recorded session)
National Register & The Trust: "A Practical Guide to Providing Telepsychology with Minimal Risk" free recorded session
National Register: Telepsychology With Children and Teens in the Age of COVID-19 Webinar 4/3/2020
Indiana State Psychology Board: An Update on Telepsychology in Indiana
AMA: AMA quick guide to telemedicine in practice
APA: Telehealth Reimbursement
APA: Guidelines for the Practice of Telepsychology
APA: Telepsych Tips and Resources
APA: Office and technology checklist for telepsychological services
APA: Online Webinar Series "Telepsychology Best Practice 101"
IPA: Compiled Telehealth Regulation and Reimbursement Updates
Telemental Health Counseling Crash Course
ACA: Telehealth Resources
The Trust: Telepsychology Consent Form Template

Other
Coronavirus Family Impact Project - Please consider participating and sharing this (IRB approved) project info and survey link with your clients, colleagues, friends, and family
Volunteer Opportunity, Central IN - "Help the Helpers" 3.29.2020 Letter to IPA
Zoom: 10 Tips and Tricks
Go To Meeting: Quick Guide


The IPA Message Board also continues to be a valuable resource for IPA members to share information. Please keep the following tips in mind:
*Members can search IPA Message Board posts for topics/threads
*Members can choose to receive IPA Message Board posts in a "daily digest"
---
Wednesday, February 26, 2020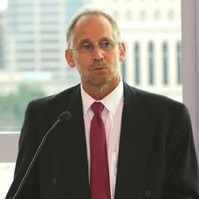 We have good news! The Governor has just announced a new appointment to the State Psychology Board. His appointment is Greg Hale, PhD, HSPP.
This is excellent news. Greg is a respected Psychologist and a longtime active IPA member. Greg will be joining fellow Board members Stephen Ross, PsyD, HSPP, Ray Horn, PhD, HSPP, and Jere Leib, PhD, HSPP. All are members of IPA and are representing our profession in an outstanding manner.
We welcome Greg to the Board and we thank Stephen, Ray, and Jere for their continued commitment and support of Psychology.
Aarika White
President, IPA
---
---

What can IPA membership do for you?

Join IPA today!
Sign up here:

Psychologists and other Professionals
Students

Click here for more information about IPA membership

Compare membership options

---

Past IPA Webinars recordings are now available for viewing and Category II CE credit - go to Members Only>Recorded IPA Webinar

EVENTS FEED