WELCOME

TO
INDIANA PSYCHOLOGICAL ASSOCIATION
---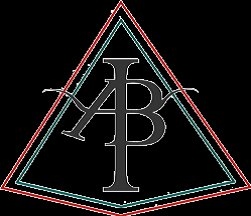 IPA AND IABPsi LETTER TO MEMBERSHIP
The Indiana Psychological Association and the Indiana Association of Black Psychologists are committed to justice, equality, diversity, and anti-racism. These commitments are even more important today as the violent acts we have witnessed highlight hatreds and both implicit and explicit biases in our culture. We recognize the countless events of race-related violence and aggression that continue to plague our nation and impact the thoughts, behaviors, feelings, interactions, and reactions of many people. We recognize that the debilitating psychological effects of centuries of racial oppression cannot be underestimated. We, as psychologists and leaders in the mental health field, have a responsibility to end discrimination and intolerance. We are professionals who belong to disciplines that may have been complacent and/or complicit in this psychological pandemic. Thus, we exist to make this correction. Our protest is the collection of voices unheard, the fury of the invisible and the power of the grieving. Our protest is our breath. We support the words of Angela Davis "In a racist society, it is not enough to be non-racist, we must be anti-racist".

We must listen, respond, and support those treated harshly and unfairly in our communities. The members of IPA and IABPsi pledge to support all actions that will build unity, trust, and respect for all individuals. Psychologists are most well-equipped to define and explain the destructive impact when our society excludes and discriminates against an identified group, specifically Black and Brown, fellow citizens. We must educate ourselves on facts and resist the temptation to blame injustice on those who are the victims. To effectively help Black and Brown people requires that mental health providers understand the various forms of historical trauma contributing cumulatively to the revictimization experienced by survivors.

Our goal is to engage in the implementation of healing strategies that will serve to empower our mind, body and spirit as well as increase our capacity to repair multigenerational psychological damage caused by centuries of oppression. The members of IPA and IABPsi are here to understand and to encourage. We stand ready to offer our support regarding the development and implementation of transformative strategies. We are committed to multicultural competence and diversity. Please know that our members stand tall for what is right. We vehemently oppose hatred and violence for Black and Brown people. We will be a part of the solution to these long-standing problems. We are here to support all members of our communities. We stand with allies of diverse backgrounds to make our country a better union and democracy for all.


A CALL FOR ACTION*

We acknowledge that Black and Brown people build communities, serve in the military, work, rear children, go to school, run errands, and save lives the same as any other American - but do so under the oppressive footing of racism, discrimination, invisibility, and hatred. IPA and IABPsi demand to move forward in an anti-racist society.

Hence, we issue the following calls to action:
Attend programming that IPA and IABPsi offer to promote cultural humility and cultural competence.

Participate in advocacy efforts that address mental health concerns.

Command those who want our votes to issue an anti-racist platform.

Call for anti-racist employment standards. Employers must ask the question during the application and interview phase "Do you hold racist views or beliefs". Racists must know those beliefs are unwelcomed, and they need not apply.

Call for anti-racist healthcare standards. Healthcare professionals should operate from a default that racist policies and practices are in place. Starting with that default position makes it easier to correct the course before too much damage is done.

Call on education systems to adopt anti-racist standards. Education systems must have teachers, professors, leaders, and support staff who mirror the children they teach and serve. We call on all educational systems who are bare of Black and Brown principals, assistant principals, deans, tenured faculty, school boards, directors and superintendents to change this atrocity by creating a timeline for a plan of action with clearly defined expectations.

Call on law enforcement systems to undo their standard police training and retrain "policing" based on the primacy of honoring the humanity of all people, especially Black people. Require police to intervene when they see a fellow officer murdering and harming another human.


Aarika White, PhD, HSPP Carrie Dixon, PhD, HSPP
President President
IPA Board of Directors IABPsi President
Source: Association for Black Psychologists (ABPsi)
---
Anti-Racism Resources
Training for Mental Health Professionals:
Articles to read:
Videos to watch:
Podcasts to subscribe to:
Books to read:
Films and TV series to watch:
13th (Ava DuVernay) — Netflix

American Son (Kenny Leon) — Netflix

Black Power Mixtape: 1967-1975 — Available to rent

Blindspotting (Carlos López Estrada) — Hulu with Cinemax or available to rent

Clemency (Chinonye Chukwu) — Available to rent

Dear White People (Justin Simien) — Netflix

Fruitvale Station (Ryan Coogler) — Available to rent

I Am Not Your Negro (James Baldwin doc) — Available to rent or on Kanopy

If Beale Street Could Talk (Barry Jenkins) — Hulu

Just Mercy (Destin Daniel Cretton) — Available to rent for free in June in the U.S.

King In The Wilderness — HBO

See You Yesterday (Stefon Bristol) — Netflix

Selma (Ava DuVernay) — Available to rent for free in June in the U.S.

The Black Panthers: Vanguard of the Revolution — Available to rent

The Hate U Give (George Tillman Jr.) — Available to rent for free

When They See Us (Ava DuVernay) — Netflix
Organizations to follow on social media:
Resources for white parents to raise anti-racist children:
More anti-racism resources to check out:
---
COVID-19 Resources & Updates
ACA: Compilation of COVID-19 Resources
APA Actions March 31, 2020
APA: Advice for psychology supervisors and trainees on caring for patients during the COVID-19 crisis
APA: Latest Developments for Practicing Psychologists in Response to COVID-19
APA: Pandemics - Tips and Tools
APA: Practice Update Newsletter March 27
APA: Six Things Psychologists Are Talking About …
CDC: Coronavirus Disease 2019 (COVID-19)
CDC: Coronavirus Disease 2019 (COVID-19) Manage Anxiety & Stress
CCTC: Statement on specific guidelines for training during the pandemic
IN FSSA & DMHA: Be Well Indiana
IPA: April 2020 Student Newsletter - Special COVID-19 Resources Edition
IPA: Updates as of 4/1/2020
ISDH: 2019 Novel Coronavirus (COVID-19)
National Register: Compilation of scholarly resources for COVID-19 updates
National Register: After the Acute Phase of Coronavirus—What Comes Next Webinar 5/8/2020
National Register: Update on How COVID-19 is Impacting the Regulatory Community and What the Future Might Hold Webinar 5/14/2020
WFYI: Wed. 3/18/2020, "The New Normal" Podcast: IPA members Dr. Julie Steck and Dr. Sandra Burkhart were guests on the show "ALL IN," commenting on the psychological implications of this COVID-19 scenario we all face.
Just Security: Moral Courage in the Coronavirus: A Guide for Medical Providers and Institutions
The Trust: Guidance for Practitioners: Coronavirus (COVID-19)
Federation of State Medical Boards (FSMB): States Waiving Licensure Requirements in Response to COVID-19

Self Care
Jim Schroeder, PhD, HSPP video: Parent-to-Parent - Tips and Strategies that Relate to Resiliency and Health/Well-being
*Also available in audio Spanish version*
15 ways to practice self-care in the time of coronavirus
Counseling Today: Taking care of yourself as a counselor
Society for the Advancement of Psychotherapy: Distress, Therapist Burnout, Self-Care, and the Promotion of Wellness for Psychotherapists and Trainees
PsychCentral: Therapists Share Their Favorite Meaningful Self-Care Tips
How to Prevent Burnout
15 Self Care Ideas During COVID-19
How to Cope When the World Has Been Cancelled
TEDx Talk: Self Care to Communities of Care
National Register: Sustaining Ourselves in Challenging Times: Ethical and Risk Management Perspectives Webinar 4/10/2020

Resources for Clients (Children)
National Children's Traumatic Stress Network material
CDC: Talking with children about Coronavirus Disease 2019: Messages for parents, school staff, and others working with children
BrainPOP (for younger children): Activities for Children and Coronavirus Education
NPR Cartoon (for older children): Just For Kids: A Comic Exploring The New Coronavirus
Meehan Mental Health Services: Telemental Health and Children: 20 Free Minimal Supply Activities
ACA: Resources for Clients
IPA Member, Ann Lagges, Phd, Hspp, Abpp Interviewed About Teens' Mental Health And The Impact From COVID-19

Telepsychology Resources
National Register: "Pragmatics of Telepsychology Practice in the Age of COVID-19" Webinar (link to 3/20/2020 recorded session)
National Register & The Trust: "A Practical Guide to Providing Telepsychology with Minimal Risk" (link to recorded session)
National Register: "Telepsychology With Children and Teens in the Age of COVID-19" Webinar (link to 4/3/2020 recorded session)
National Register: "Risk Management for Teleneuropsychology" Webinar (link to 4/14/2020 recorded session)
National Register: "Doing Intakes Via Telepsychology" Webinar (link to 4/17/2020 recorded session)
National Register: "Online Group Therapy" Webinar (link to 4/24/2020 recorded session)
National Register: "After the Acute Phase of Coronavirus - What Comes Next" Webinar (link to 5/9/2020 recorded session)
National Register: "Update on How COVID-19 is Impacting the Regulatory Community and What the Future Might Hold" Webinar (link to 5/14/2020 recorded session)
National Register: "Suicidal Risk and Telepsychology: From Supportive Resources to Clinical Treatment" Webinar (link to 5/19/2020 recorded session)
Indiana State Psychology Board: An Update on Telepsychology in Indiana
AMA: AMA quick guide to telemedicine in practice
APA: Telehealth Reimbursement
APA: Guidelines for the Practice of Telepsychology
APA: Telepsych Tips and Resources
APA: Office and technology checklist for telepsychological services
APA: Online Webinar Series "Telepsychology Best Practice 101"
IPA: Compiled Telehealth Regulation and Reimbursement Updates
IPA: Panel Webinar "Applying Telepsychology" (link to 5/6/2020 recorded session); Slide set; Dr. Gallagher's "DOCHUB - A Quick-Start User's Manual"; Dr. Voh's reference list
Telemental Health Counseling Crash Cours
ACA: Telehealth Resources
The Trust: Telepsychology Consent Form Template

"Re-Opening" Practices
National Register: "Risk Management Considerations for Safely Reopening Neuropsychology Practice in the Era of COVID-19" Webinar 5/29/2020
National Register: "What Comes After the Acute Phase of COVID-19: Is a Mental Health Pandemic Inevitable?"

Other
Coronavirus Family Impact Project - Please consider participating and sharing this (IRB approved) project info and survey link with your clients, colleagues, friends, and family
Volunteer Opportunity, Central IN - "Help the Helpers" 3.29.20 Letter to IPA
Zoom: 10 Tips and Tricks
Zoom: Joining and Participating in a webinar - attendees
Go To Meeting: Quick Guide


The IPA Message Board also continues to be a valuable resource for IPA members to share information. Please keep the following tips in mind:
*Members can search IPA Message Board posts for topics/threads
*Members can choose to receive IPA Message Board posts in a "daily digest"
---
What can IPA membership do for you?

Join IPA today!
Sign up here:

Psychologists and other Professionals
Students

Click here for more information about IPA membership

Compare membership options

---

Past IPA Webinars recordings are now available for viewing and Category II CE credit - go to Members Only>Recorded IPA Webinar.
Learn how to watch recorded webinars.