Students
The Indiana Psychological Association (IPA) is the largest organization in Indiana dedicated to psychologists, psychologists-in-training, and consumers in the field of mental health.

IPA's Student Affiliates enjoy many benefits, including:
Discounted admission to many IPA-sponsored workshops and events.
Mentorship opportunities with professional psychologists practicing in Indiana.

Access to IPA 'Members' website

IPAconnect - connect to professional opportunities available in Indiana

Looking for a practicum site?
Hoping to connect with a professional outside your university or department?
Interested in chatting with a current doctoral student in psychology?
Just have a burning question about psychology?

IPA E-newsletters

Weekly PsychBytes

High quality legislative lobbying representation

Committee participation opportunities

IPA live and recorded webinars. IPA students can participate in IPA professional webinars for free and can both serve each other and learn from each other using IPA resources. In April 2021, IPA Student Committee Members and third-year doctoral students Will Anastasiadis and Lauren (Lo) Wruble dived into "Pediatric Specialty Fields in Professional Psychology," presenting a free webinar to students. 23 students registered to learn more from IPA students! In February of 2023, IPA Student Committee member Maria Borden organized and hosted the virtual event "How'd You Get Your Job? with Hugh Hanlin, Ph.D., HSPP, CSAYC."

Access to the IPA Message Board, an online forum where they can communicate with other members regarding ethical concerns or other professional questions.

Professional representation for psychology education efforts. For example, IPA Student Members judged the Psychology portion of the 31st Annual Hoosier Science and Engineering Fair on Saturday, March 30, 2019 in Indianapolis. Thank you to our student members who provided this valuable service!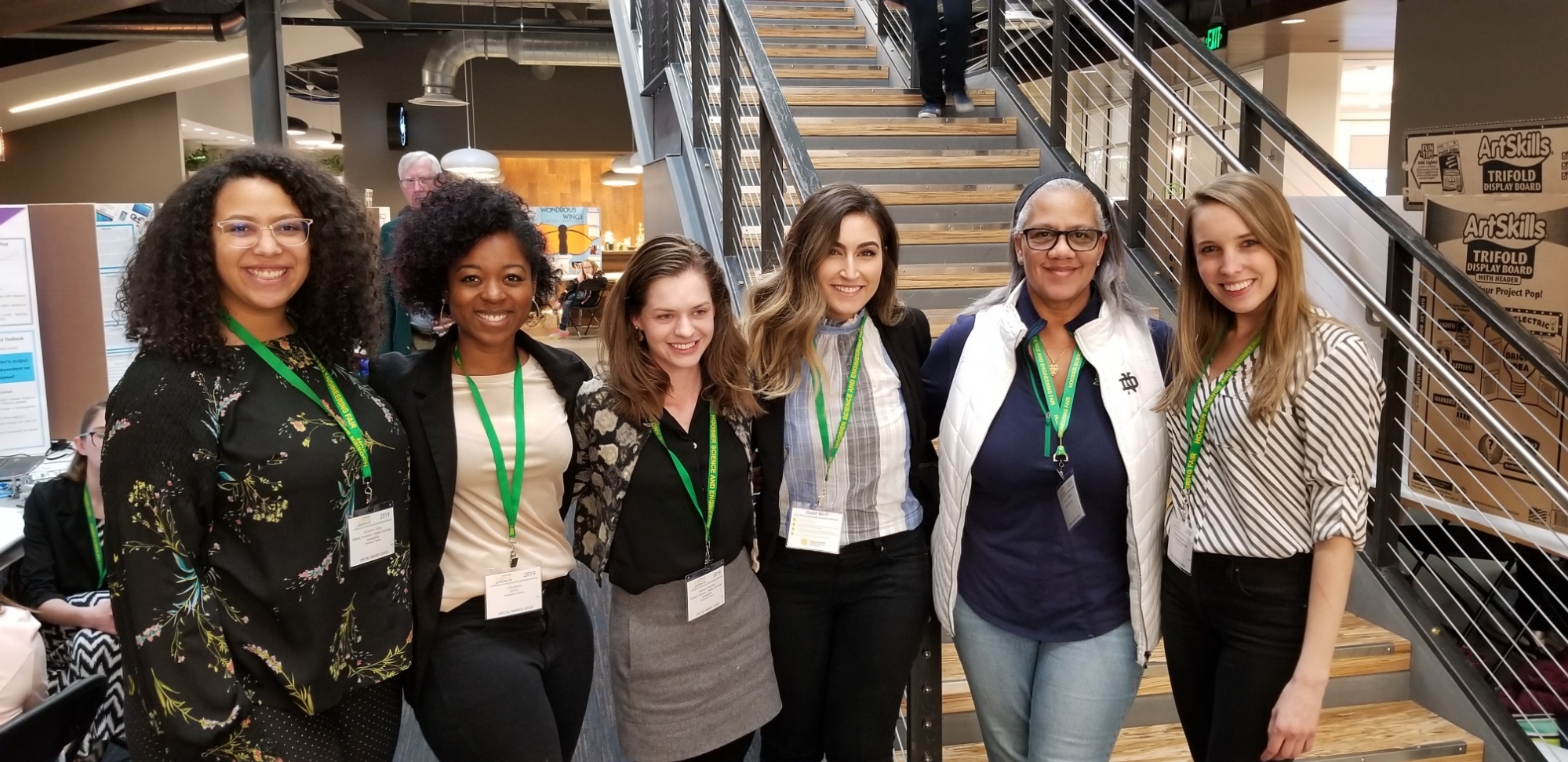 Student Psychology Judges: Richelle Clifton (second year clinical psych PhD IUPUI), Alia Rowe (third year clinical psych PhD IUPUI), Annalee Johnson-Kwochka (second year clinical psych PhD IUPUI), Shirin Khazvand (first year clinical psych PhD IUPUI), Claire Scott-Bacon (University of Notre Dame), Danielle Beaudette (first year clinical psych PhD IUPUI)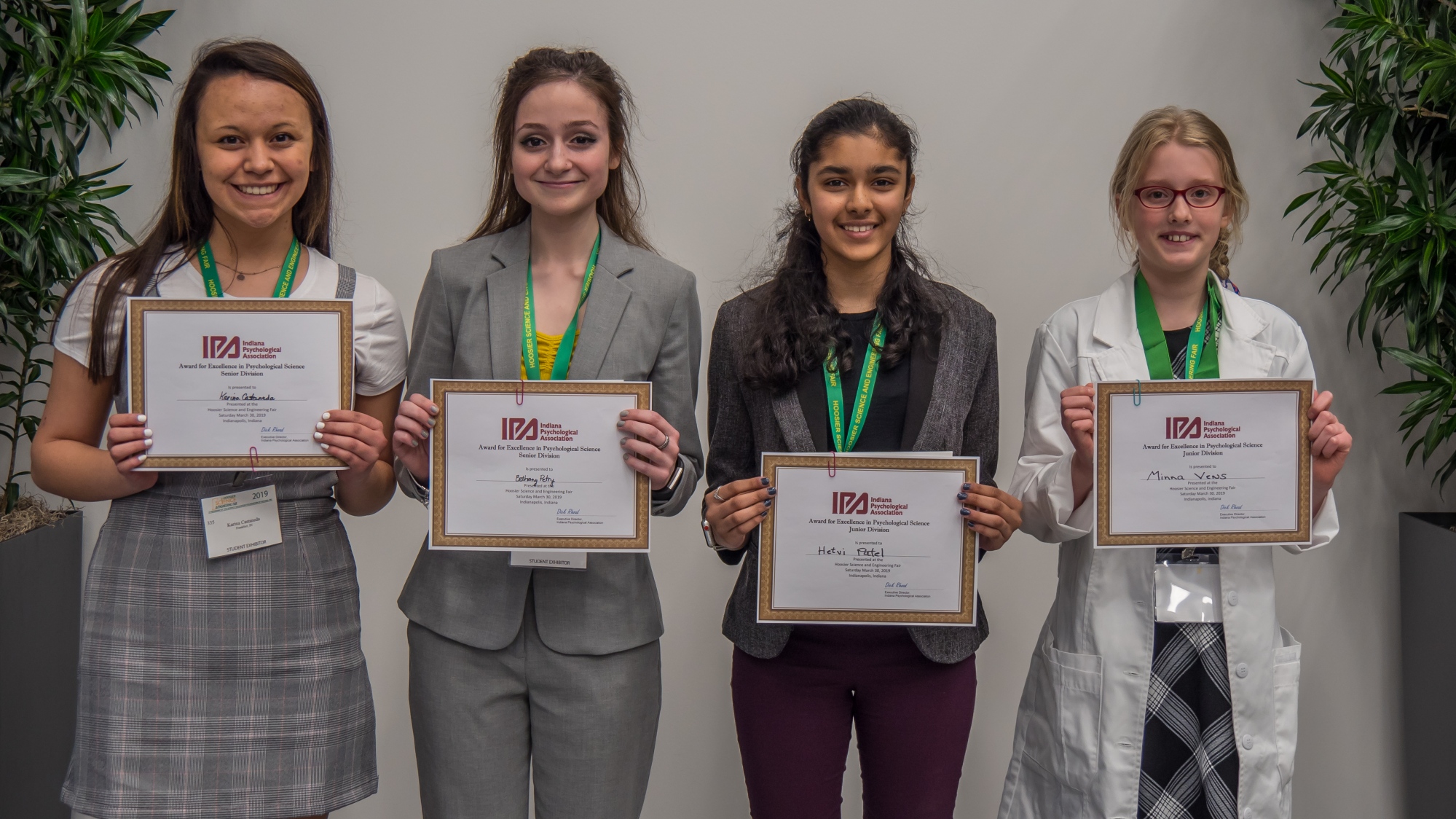 Student award winners Karina Castaneda (10th grade, Frankfort Middle School), Bethany Petry (11th grade, Ft. Wayne/homeschool), Hetvi Patel (7th grade, Christ the King South Bend), and Minna Vens (4th grade, Eagle Elementary School, Zionsville).
To read more about Membership benefits or apply online, simply visit
this page
.
2020 Awards Available - List of APA, APAGS, APF, & Related Awards - For Students ONLY
---
Resources for Students
Career Resources